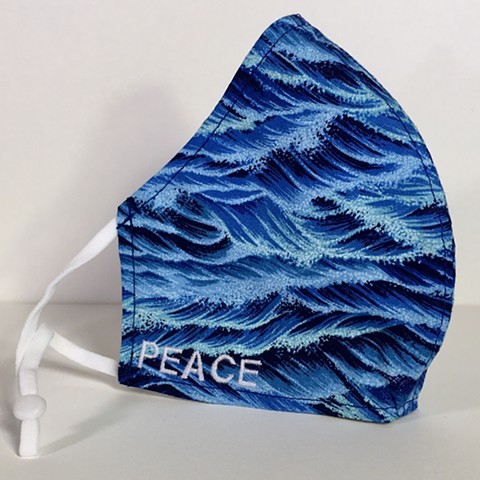 Custom Embroidery Example
1-8 Letters in one line: $5 ($3 on repeats)
Size: L shown, Available in S, M, M+, L, L+, XL
Block letters in all capital
Small font size

CUSTOM EMBROIDERY:
1-8 letters in one line: $5 for one mask, $3 for each additional mask with identical embroidery
More than 8 letters and/or more than one line: $7 for one mask, $5 for each additional mask with identical embroidery
(plus sales tax for shipments/deliveries within Kansas)
Options for Custom Embroidery:
*Names, titles, company names, initials, or other ideas-just ask!
*Block letters or Script letters
*All capitals, all lowercase, or capitalize first letter of each word
To purchase custom embroidery, go to the Order Face Masks Here link OR email me at kristinnowlinmasks@gmail.com with the following:
*Your email address
*The mask(s) you want to purchase AND the custom embroidery you want on it
For example: I would like Mask 2 with ELN embroidered on it in Block letters, all capital, or
I would like Fabric B2 in size Small with Dr. Nowlin on it in Script letters, capitalize first letter of each word
*Any questions or special requests you have for me
I will send you an invoice via PayPal (PayPal account not required). I will email you if I have any questions about your order and will ship the masks as soon as I get them made and payment is received. Shipping will be $5 for up to 4 masks. Actual postage cost for more than 4 masks or rush orders.
If you live in Manhattan, KS, I will deliver for free to your door and would also accept check or cash payments. Thank you!
Please note that masks usually take 1-3 days for me to construct, plus shipping time.
If you want me to add custom embroidery to masks you already own, contact me for information.